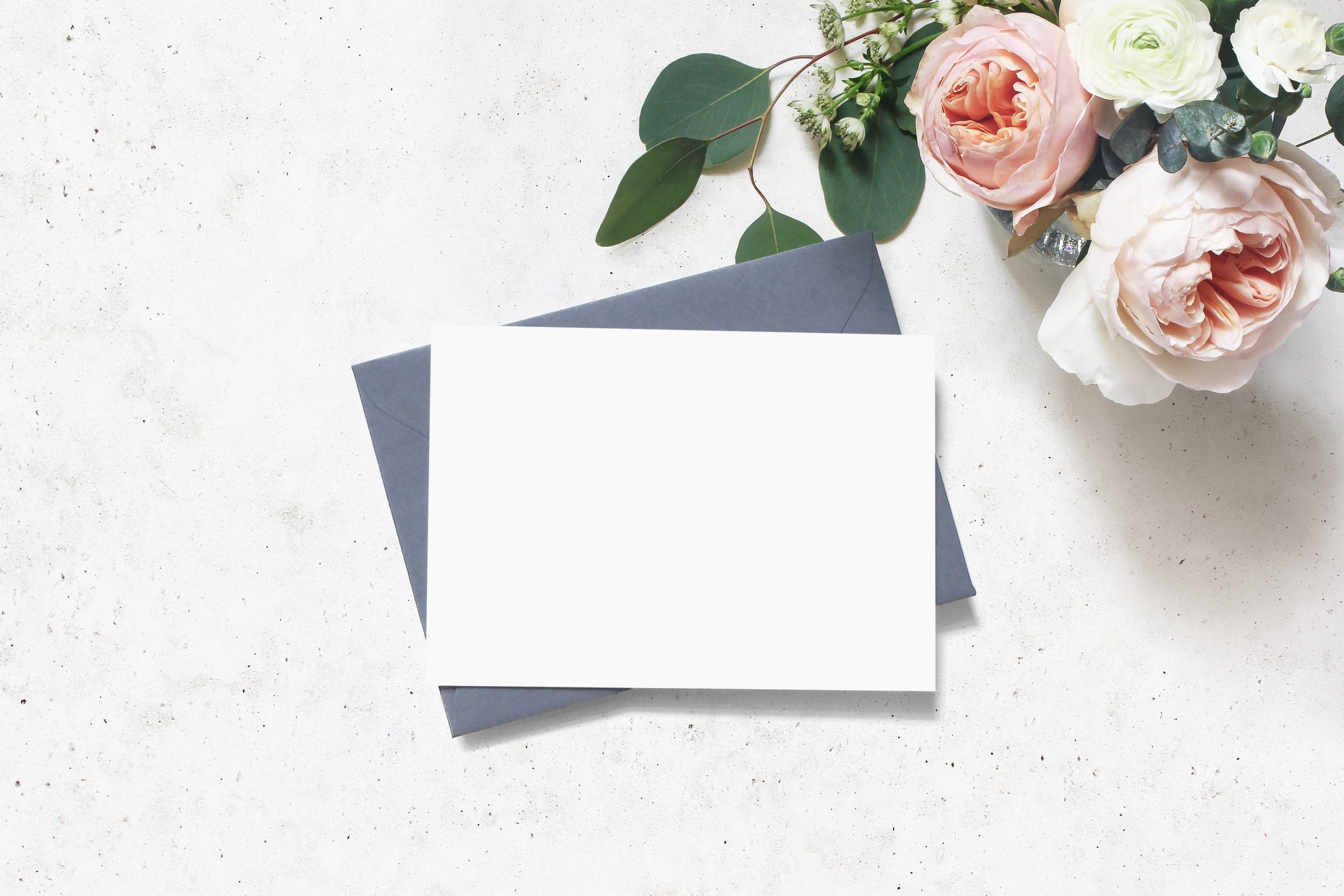 Based on the formality of the occasion, there are multiple options for addressing envelopes. A formal invitation would be addressed to Mr. and Mrs. Smith, a casual garden wedding could be addressed to Robert and Mary Smith. Remember that whoever is on the envelope is who is invited, and this should be clearly stated. We can give you guidelines on how to address the envelopes. Envelopes must always have a return address on the envelope; in the event the invitation does not get delivered, it would then be returned to you. Guests over the age of 16 years of age should receive their own invitation. Do not use short forms, as in "&" for "and", and "ON" for "Ontario". Labels are not an acceptable addressing option for a wedding invitation.

We are available by appointment at our studio in Barrie, Ontario.
Call us at 705-727-0020, or email us at info@thingsido.ca to schedule a meeting.