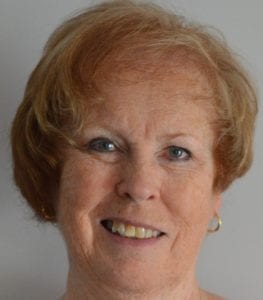 I have been in business for over 17 years in the Barrie area. What started out as a plan for purchasing wedding invitations in Niagara Falls, Ontario has led to this love of paper and what can be created, all within a budget. I enrolled in the WPIC (Wedding Planners Institute of Canada) course and graduated. Then I realized that paper was my thing.
Starting out on Ellen Street in Barrie, my partner Christine and I had a small store in the back of a house/commercial unit, working part time on selling. Invitations and favours were our products. We soon realized that the invitations were to be our main focus (favours are still sold as a sideline – we can give you the website addresses to reach preferred suppliers that I am a distributor for!). As life took over and promotions at her "day job" came along, Christine needed to back away from the company. I was on my own, and in 2015 I started working on the business full time after taking retirement from my "day job".
In 2017/2018, milestones in sales were reached, making me realize I was more committed that ever to success!
I attribute my success to the fact that I work to ensure a great customer service experience for my clients. I literally offer a "one-stop-shop" process – you can come in for an appointment, pick your invitations (ink colours, wording, design, paper and fonts) and walk away; we can do everything via email. No time to address the envelopes? I can do that!. No time to pick up the stamps and put them on the envelopes? I can do that! Want everything assembled and in the outer envelopes? I can do that! Want a printed list of the guest names and addresses? I can do that! At reception time, I can coordinate the papers and printing to the invitations, creating seating plans, place cards, table numbers, menus, order of service, wine labels and advice cards.

We are available by appointment at our studio in Barrie, Ontario.
Call us at 705-727-0020, or email us at info@thingsido.ca to schedule a meeting.