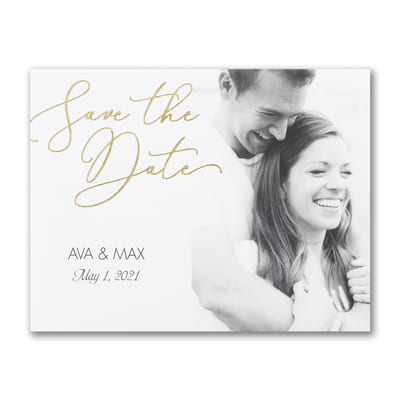 "Save The Date" by sending your guests' advance notice of when your wedding will occur.
This type of announcement can be paper or a magnet. The Save The Date should have some design tie-in to the invitation – floral, wood, fun, beach or elegant designs. I generally advise clients' to send one per household … no one wants 2 or more of these magnetic ones on the fridge in a single household! Make sure that your names and the date (even if it is only the month) are indicated on whatever method you use. If you are planning a destination wedding, give as much notice as possible. It is purely a financial decision if you send out Save The Dates within 11 months of the wedding.

We are available by appointment at our studio in Barrie, Ontario.
Call us at 705-727-0020, or email us at info@thingsido.ca to schedule a meeting.